WELCOME TO THE CALIFORNIA TRAVELER
Adventures in Northern California and other interests of the Traveler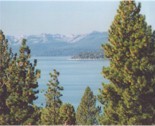 FOR ADVENTURE: Whether you are a native, a newcomer, or a visitor to Northern California, you will never stop discovering California Gold. There are breathtaking sights to see, great food and drinks to enjoy,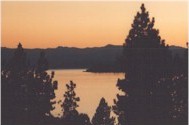 real people to meet, and plenty of exciting events to attend. Activity abounds from the mountains to the ocean, from the Gold Country to the famous San Francisco Bay Area. This site will help you discover YOUR gold in Northern California. Sign up here, mizml@gosaccity.com to be notified of when there are new places to explore, additions, and updates to the Traveler.
---
LINKS THAT ARE NOT YET ACTIVE ARE STILL UNDER CONSTRUCTION, PLEASE COME BACK AND VISIT THE TRAVELER AGAIN.

COMING EVENTS


EVENT REVIEWS


PLACES TO VISIT


NATURE


HISTORICAL


RESTAURANT REVIEWS


PHOTO GALLERIES


SITE INDEX
---

VETERANS' BUNKER


VIETNAM VETERANS OF AMERICA
SACRAMENTO VALLEY
CHAPTER 500

---
MISCELLANEOUS WEBSITES
---


THANKS FOR VISITING
This page was updated 05/06/2003
(c)Copyright September 1, 2002 by M.L. McNeill
All photos unless otherwise credited are property and (c) by M.L. McNeill
Any problems or questions regarding this site contact webmistress at mizml@gosaccity.com